Dextera is a minority-owned, full service Program/Construction Management and Owner's Representative Firm. The founding members – Cassey Philip, Tony Roberts and Darryl Sam – bring over 60 years of combined experience and have worked together as a team
many of those years.
The Meaning Behind our Company Name
After much thought, we chose the name Dextera because of its meaning which is to "Pledge or be the Right Hand." At Dextera, that's exactly what we are… your right hand and we pledge to provide our professional services to you in the most reliable, trustworthy, fair and valuable manner possible. Whether you are at the conceptual planning stage or already involved in construction, our program and project management services provide true benefits and project savings.
Our Focus, Expertise and Philosophy of Collaboration
Our focus during the past three decades has been primarily in the hospitality and gaming industry, however, we at Dextera, are also professional experts in the general development, planning, design and construction management field. Our successful track record demonstrates that we know how to create a collaborative team approach to achieve a successful project. As your right hand, it is our responsibility to ensure that all team members are accountable to complete their respective scope of services within the designated timeline. We ensure this by providing leadership and ownership of the issues.
Our office is organized to ensure all work is done either directly by partners or is personally supervised on a daily basis. All our staff members are accomplished and highly knowledgeable professionals in technical, administrative and field supervisory roles with capabilities of providing a full-range of preconstruction and construction services.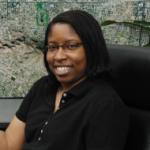 Cassey Phillip – LEED Green Associate
Member – Owner's Representative – Construction Manager
Cassey will be personally responsible for delivery of services on a project. She has the authority to commit the necessary resources of Dextera. Cassey will be active during all phases of the project providing oversight and guidance. Cassey has established a firm foundation as an Owner's Representative.
Cassey's 21 years of experience in estimating, scheduling, coordination, and onsite project management, as well as her certification as a LEED Green Associate, provides Dextera's clients with a well-rounded management professional with a remarkable perspective on commercial construction projects. Additionally, Cassey's extensive background in Native American projects, and Casino/Hotel projects in particular, have molded her into a specialist in the field.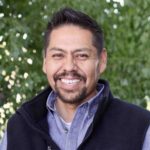 Darryl Sam
Member – Owner's Representative – Construction Manager
Hands on field experience brings incalculable knowledge and benefit to a project and Darryl brings over a dozen years of field experience in conjunction with a dozen years of Management. Darryl's project responsibility and tasks include constructability reviews, cost of alternative designs, master program planning to individual construction planning and closeout.
Darryl has extensive experience in the development, coordination, and execution of multi-tasked, multi-million dollar projects. Darryl's blend of field experience and management experience provides a unique, comprehensive job perspective.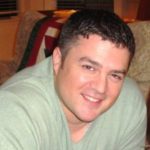 Tony Roberts
Member – Owner's Representative – Low Volt Construction Manager
With over 20 years of experience in various aspects of construction, ranging from field installation to executive level meetings, Tony's on-site field experience is an incalculable advantage as an Owner's Representative. Tony will be personally responsible for orchestrating all aspects of the Design and Construction services on your Project.
Tony has in-depth experience in project scheduling, cost & resource management, and subcontractor coordination. As an Owner's Representative, this knowledge is an indispensable asset when it comes to forecasting potential schedule delays and/or cost overruns, and consequently providing the opportunity for resolution to conflicts, before they occur.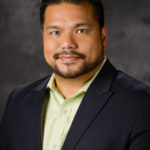 Desmond Wilson
Owner's Representative – Low Voltage Pre-Construction Manager
With over 23 years of experience in Information Technology, Desmond has excelled at almost all facets of the field. Desmond worked with several government entities for 18 years and has a thorough understanding of their processes and needs. Although most of his career has been within the government, Aviation, and Indian Gaming/Hospitality verticals, Desmond has been able to easily transfer his skills to other verticals.
Desmond has several years of hands on experience and training. He applies this knowledge to all projects and initiatives. Desmond often takes on the role of business relationship manager by sitting between owners/management and technical teams to ensure everyone is on the same page with goals and status.